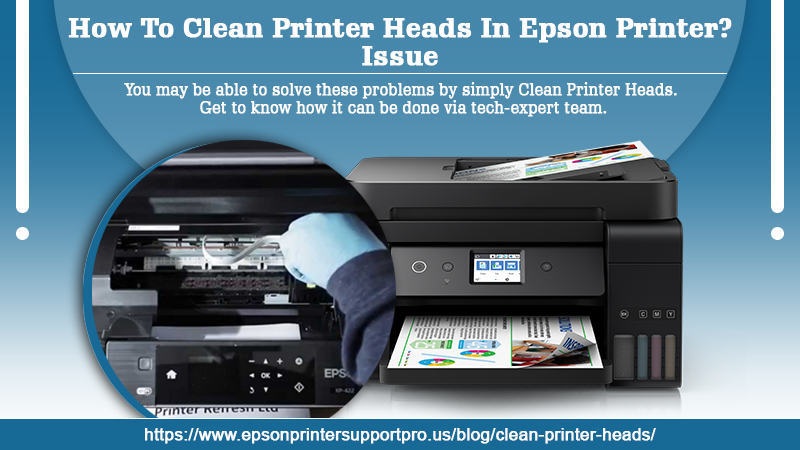 How To Clean Printer Heads In Epson Printer?
When you clean the print heads on your Epson printer, it will ensure that the nozzles are delivering ink properly. And then you will get a printout with clarity without any blurred. However, you can clean the print head from your computer using the Head Cleaning utility in the printer software or from the printer itself by using the printer's control panel buttons. Make cold conversation with the Epson Technical Support team for getting some effective ideas related to this print head problem.
Causes Of Clogs
Print heads clog during printing because nozzles get either blocked by air or ink. Clogs usually happen when:
You don't change the ink cartridge for a long time
When you receive a low ink warning and instead you keep printing until seeing the faded printouts
Ink dries up in the nozzles when you don't use it on a regular basis
When you use your printer only twice a month
Knowing the common causes of clogged print heads can help you take the necessary steps to prevent them from happening afterward. As the old motto says, prevention is always better than cure. Apply the same!
Different Effective Ways To Clean Printer  Heads In Epson Printer
Following are the mentioned easiest steps by which you can perform the cleaning print heads task effortlessly. Have a glimpse of the noted lines with full of concentration:
Print Heads Cleaning Cycles: Epson printer models have a pretty efficient cleaning cycle that will usually clear out the nozzles in one or two cycles. Keep in mind, that the newer models have longer cleaning cycles that unfortunately use more ink every time. Let's have started the procedure:
Press the "Home" button and select "Setup" and "Maintenance" as well
Select "Printhead Nozzle Check"
Your printer will pop up a page with four colored grids designed to clarify which nozzles are blocked
If no gaps are present, select done
If there are gaps or some lines are faint, select "Clean the Printhead" and continue
Clean Print Heads With Paper Towel
Turn off your Epson printer first
Take a single sheet of paper towel and fold it lengthwise until it is about one-half inch wide
Open the top of your printer and look for a rubber roller
Secure the paper towel to the roller with tape and apply several drops of distilled water near the middle of the towel
Appropriately move the print head over the paper towel and let it rest for at least fifteen minutes
Repeat with fresh damp paper towels until you start to see individual colors from each ink port
Now, turn your printer ON back and print several pages
Contact Top-Most Technicians Via Epson Technical Support Number
After completing the above procedures, make sure that each of the ports is cleared. If it yet showing blurred or smeared, then immediately contact a team of highly proficient staff via calling at Epson Technical Support Number. Anytime you can call for assistance as it is available 24/7 for you.